Taking a moment to refine pathfinding.
Here's the pathfinding package I am using. Simple Tile Pathfinding 2d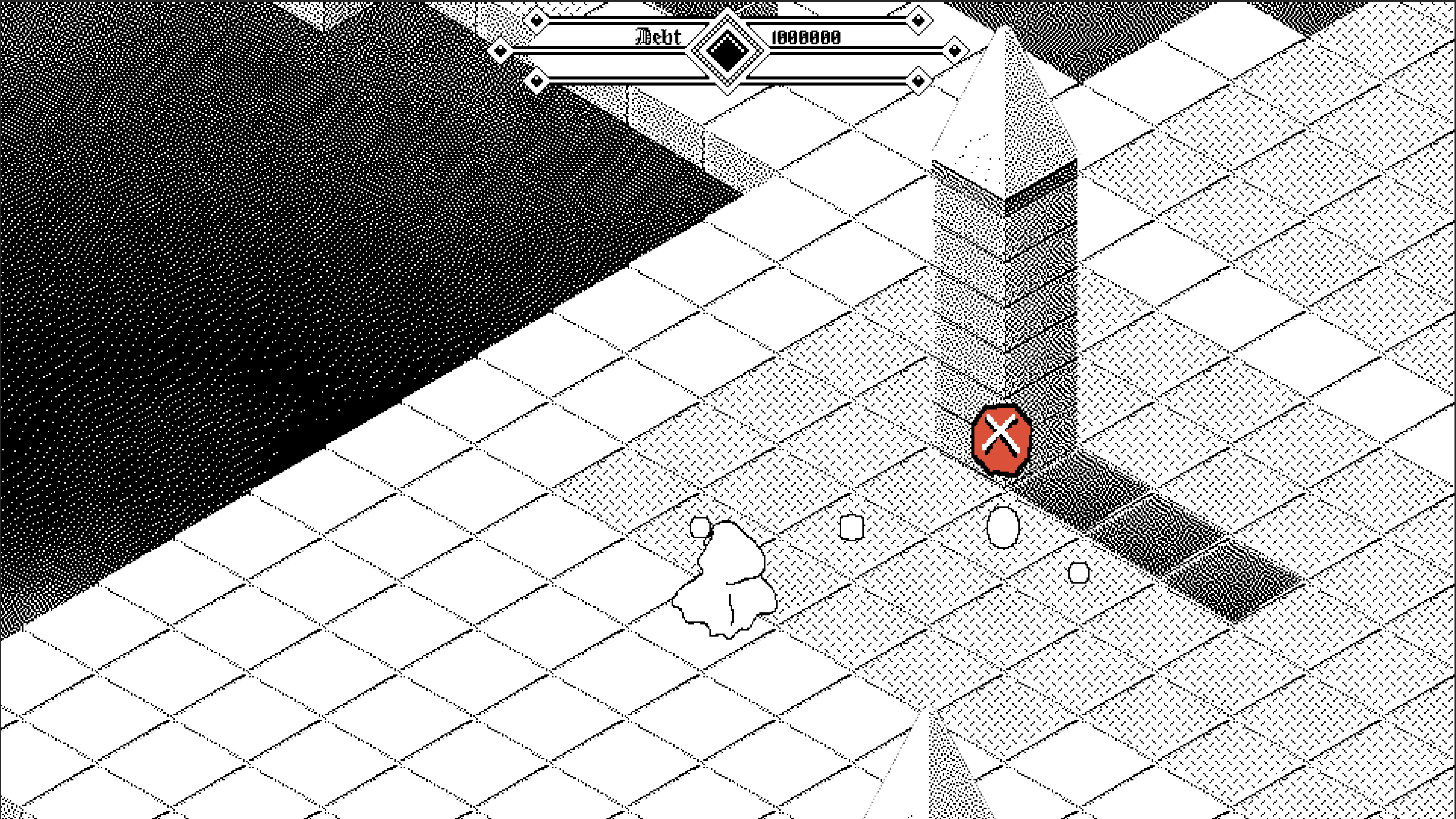 The path seems to be drawing correctly (the pathfinding dot sprite now has the same vertical offset that block tile pivots do), but the player sprite position is funky, ~it seems to be a tile too low~ it's randomly all over. I'm going to try centering each click target to the middle of the grid square and see if it helps.
Hierarchy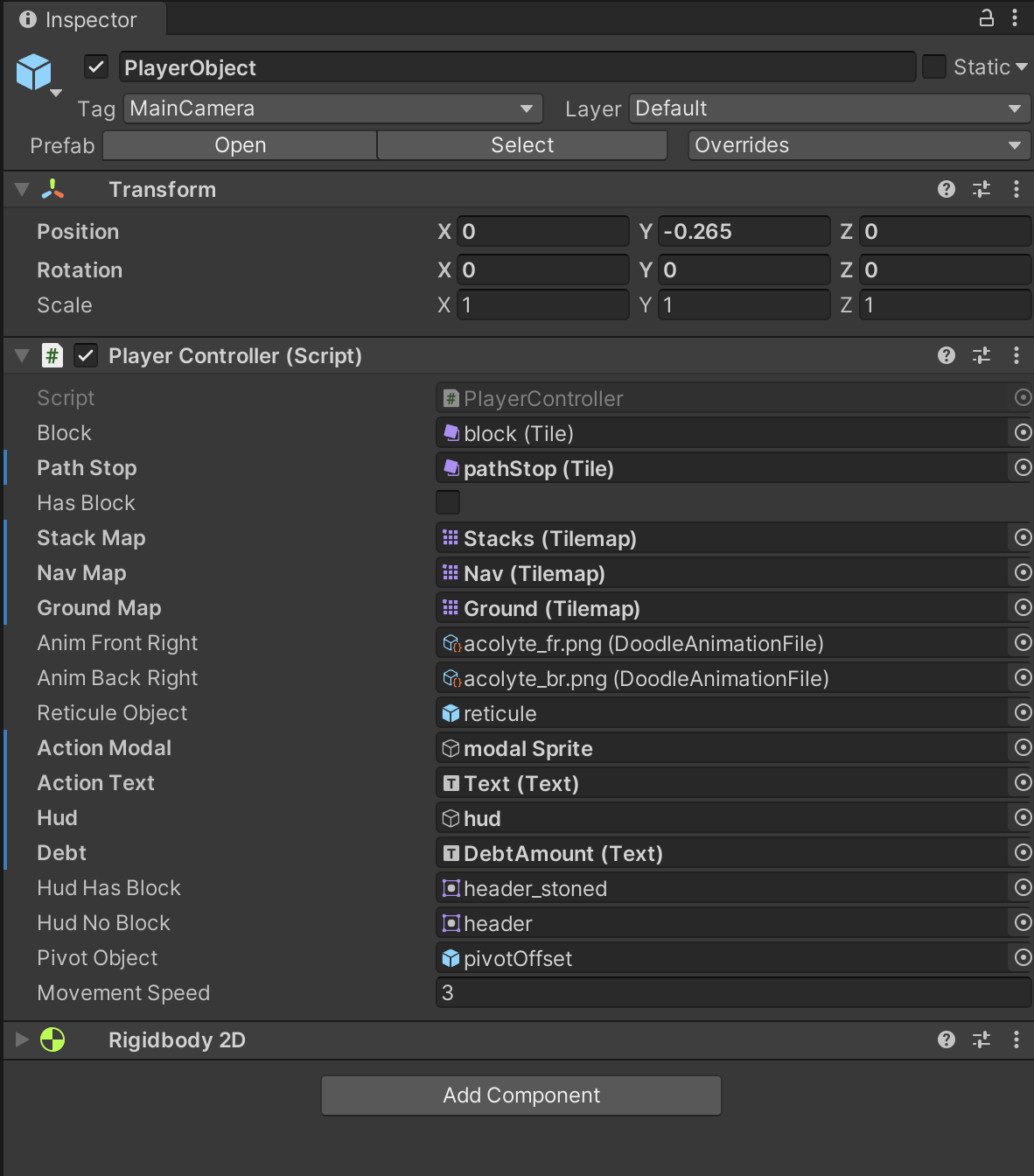 PlayerObject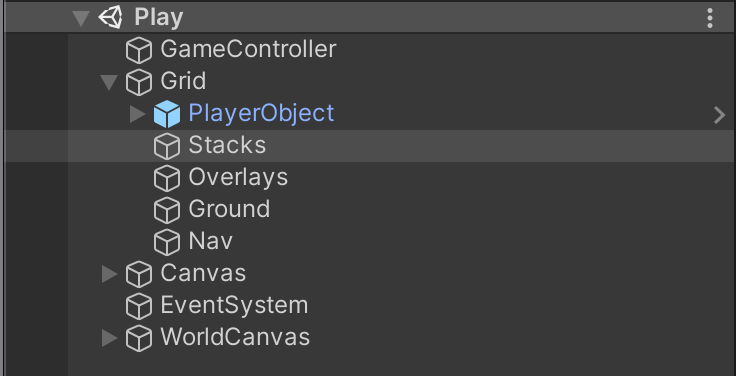 Grid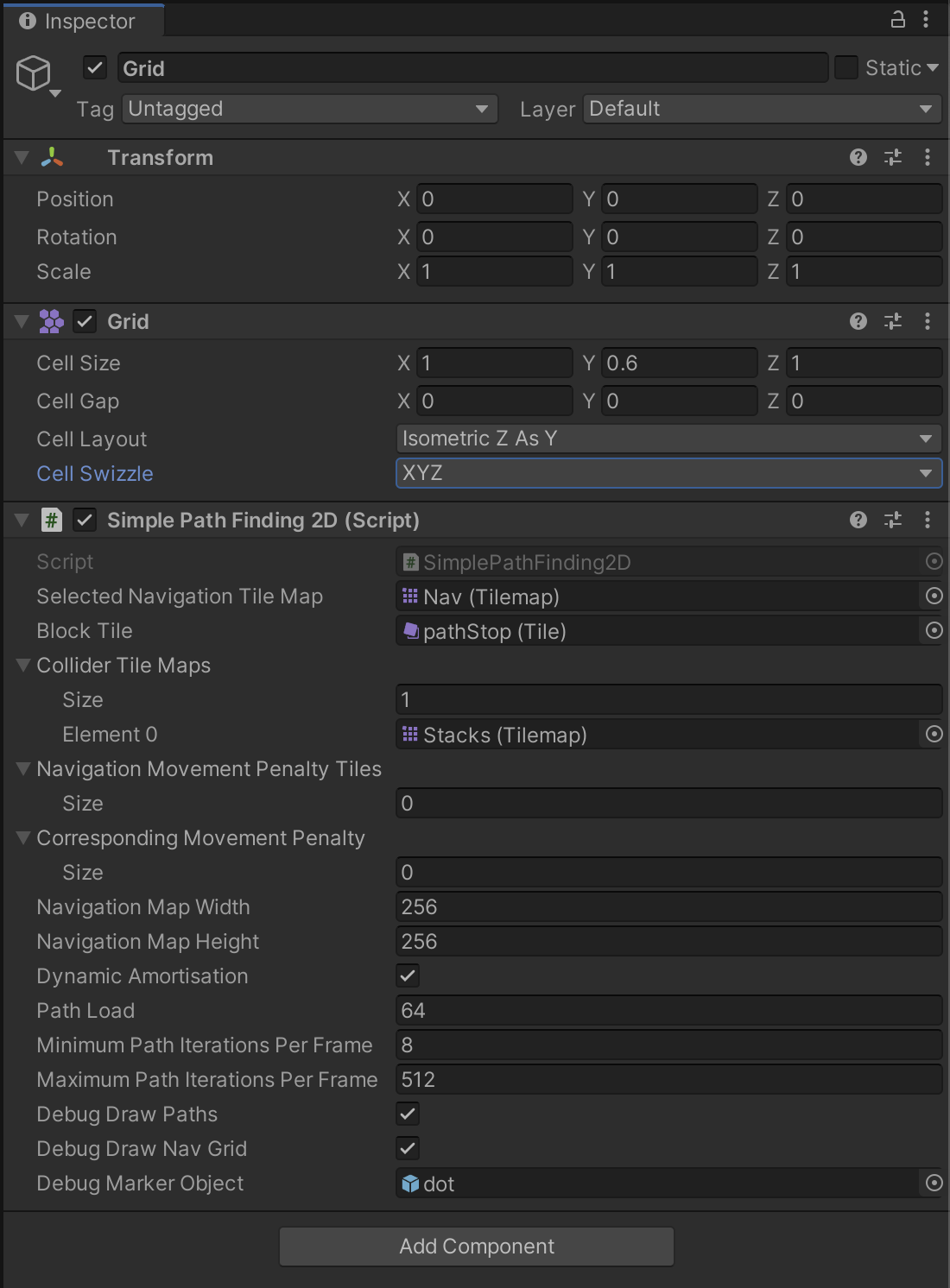 Nav Tilemap (where path blocking tiles are added- usually invisible)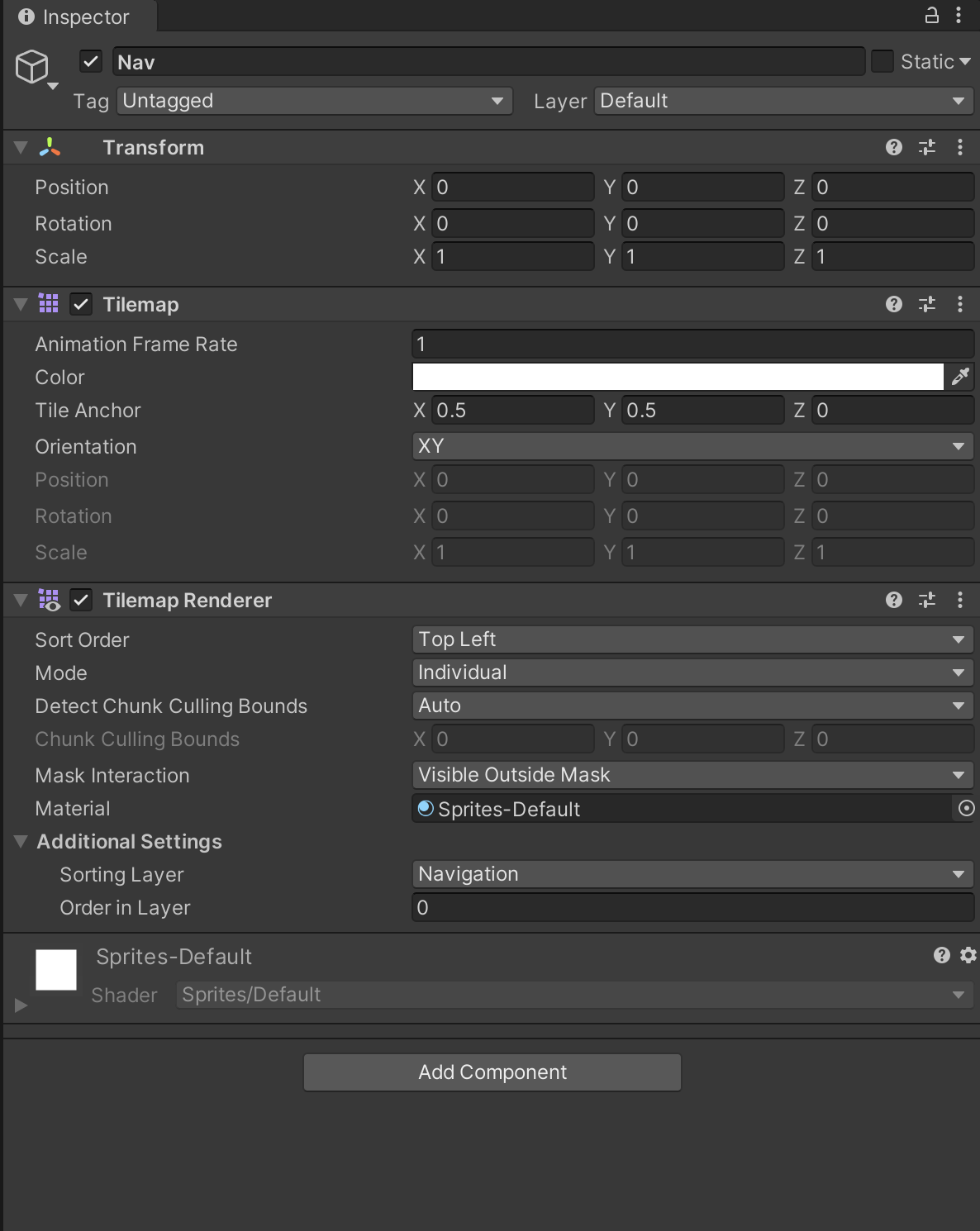 Ground Tilemap (this is just visually where you walk)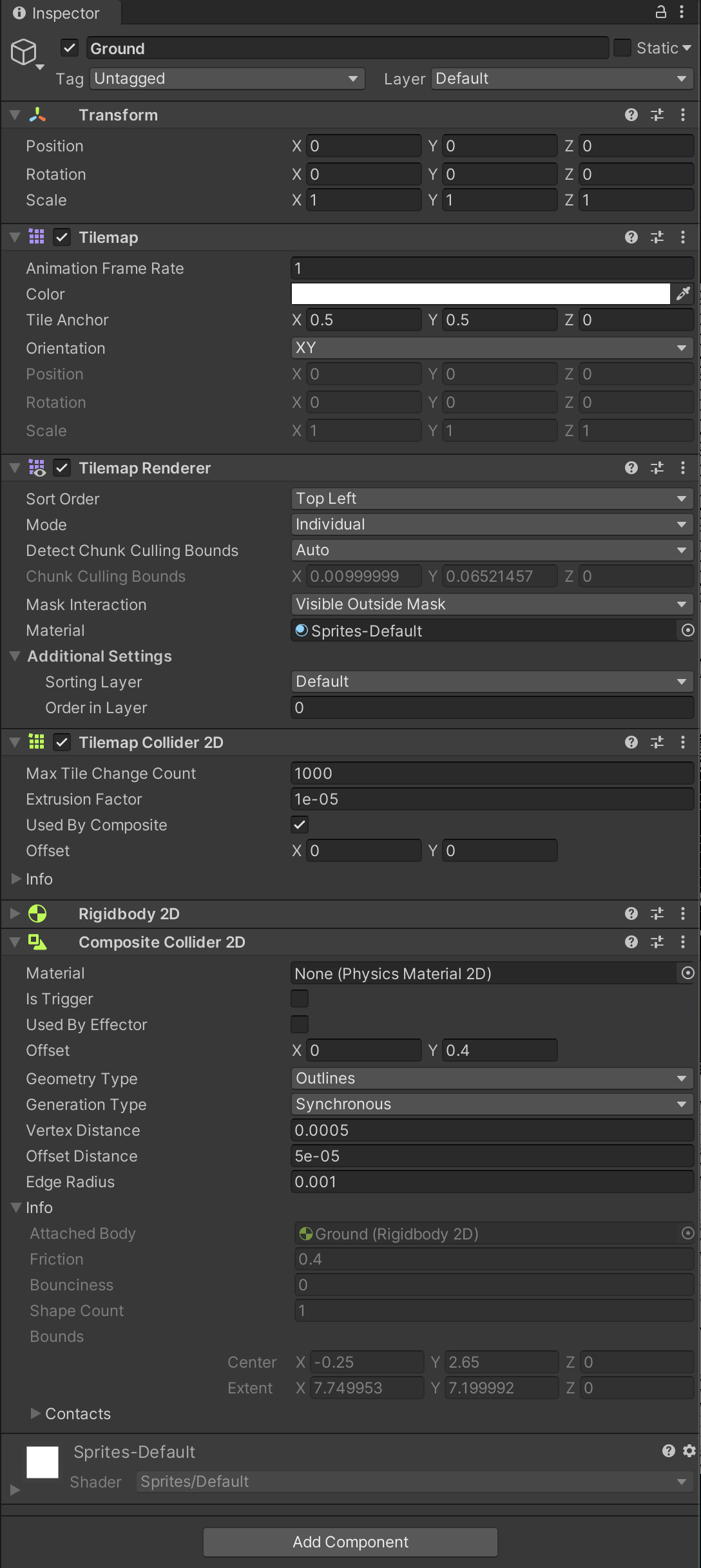 Stacks Tilemap (this is aboveground where blocks get added)