☜ Back to Animation
Salt Wave
23 July 2023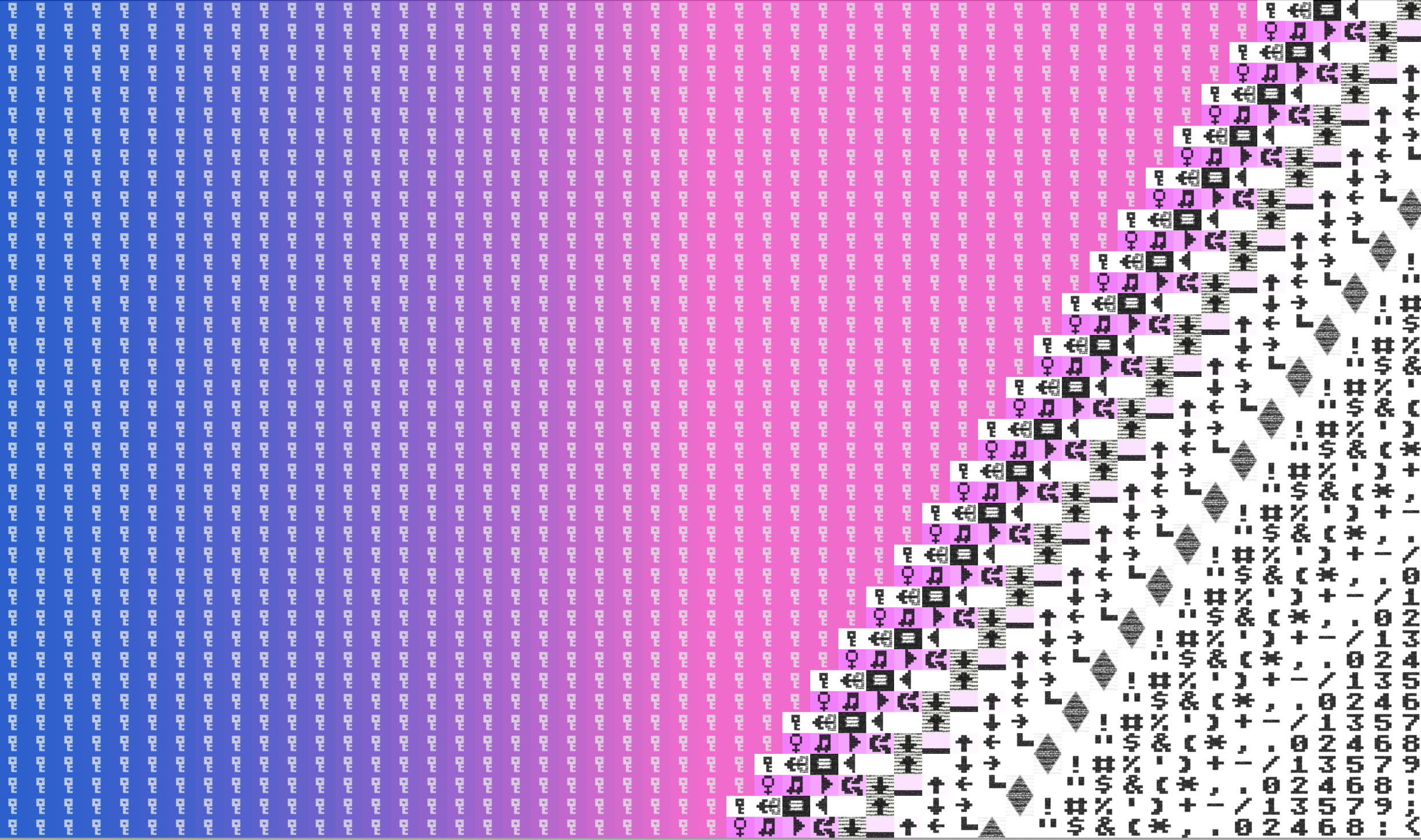 Click to view then click on window for sound (desktop only).
This ongoing experiment is the result of my time at the School For Poetic Computations' Spring 2023 'Cellular Automata: Code Beyond Words' class, instructed by Murilo Polese and Yadira Sanchez.
Even though I have held a strong interest in generative artwork like this, I've avoided making it unless it is given some intentional context, because of the ethical and conceptual detour I feel like a lot of this manner of art has taken over the last two years.
The symbol tiles used in this animation are a set that I have been cultivating since 2019 for my game projects. They use the CP437 symbol set as their origin, but include a number of other patterns that I've needed for my projects. The tileset is still incomplete.