Monday is the first day of Fantastic Arcade talks and tourneys, but you can play this year's games already, either in the Highball, in our Arcade lounge or at home, with five new experimental games that were incubated by Juegos Rancheros, the Austin indie game collective. These games are running in custom cabinets at the festival but you can get them together as a bundle from itch.io.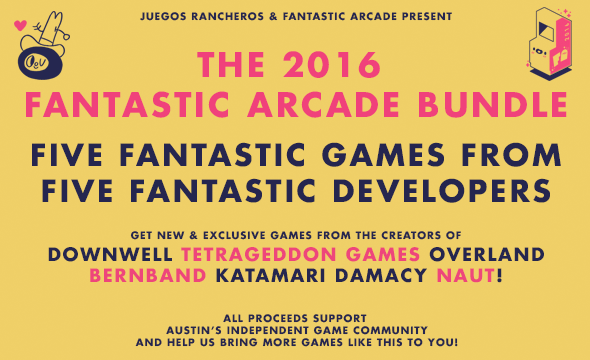 [ CLICK HERE OR USE THE WIDGET BELOW TO BUY THE 2016 FANTASTIC ARCADE BUNDLE AND SUPPORT JUEGOS RANCHEROS! ]
All proceeds from the sale of this bundle benefit the Juegos Rancheros non-profit organization (of which I am an organizer), dedicated to nurturing emerging game voices and sharing games we care about with Austin and the world.
Included in this bundle are all five games you see here, along with extras & bonus materials-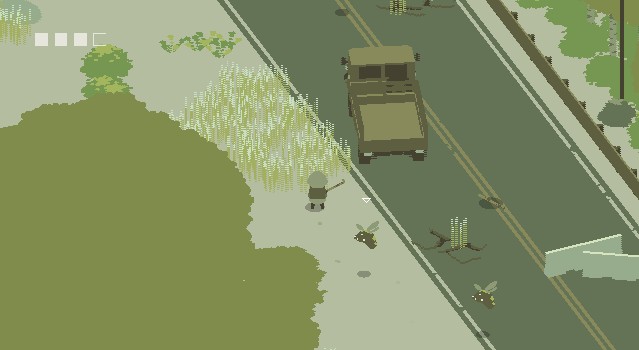 NIUM, by Moppin & Nemk
DOWNWELL creator Moppin has partnered with Nemk (one of our favorite artists working in games) to present NIUM: a post-apocalyptic action game where players will crawl through a ruined, abandoned, STALKER-esque exclusion zone inhabited only by a variety of mutated wildlife. (Windows, Mac)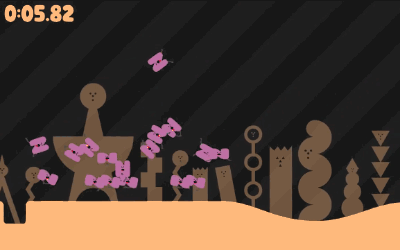 ALPHABET, by Keita Takahashi & Adam Saltsman
Originally available only to select Kickstarter backers, ALPHABET is a slapstick marathon footrace for 1- to 26-players from Keita Takahashi (renowned creator of KATAMARI DAMACY & NOBY NOBY BOY) and Adam Saltsman (designer behind CANABALT & OVERLAND). Run, jump, eat, sing, poop, and sleep through silly obstacle courses! (Windows, Mac, Linux)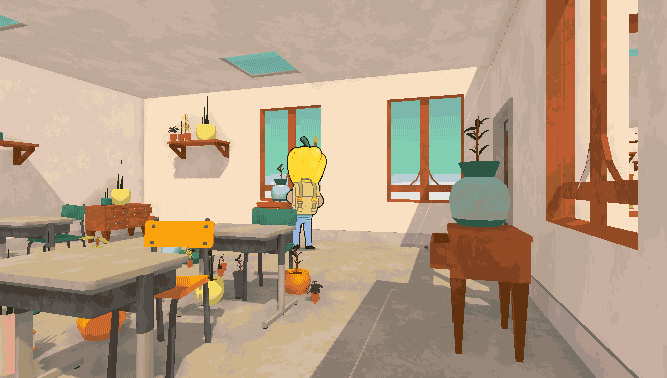 INSPECTOR WOOF, by Klondike
From Klondike — France's upstart super-collective of indie game stars — INSPECTOR WOOF & THE VEGETABLE HIGH SCHOOL is a procedurally generated mystery adventure game where every student is hiding terrible secrets. Armed only with your freshly-printed hints sheet, dig deep into their guilty consciences and expose the truth! (Windows, Mac, Linux)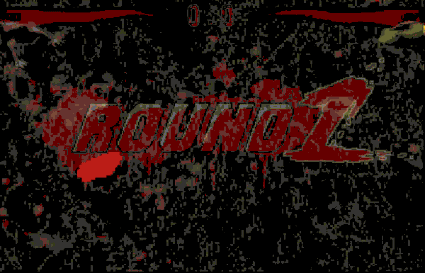 F2OGGY, by Nathalie Lawhead
F2OGGY (Only one survives!) is a Brute-Force Frog-Combat Simulator, by the IGF-winning creator Nathalie Lawhead, made for a growing audience of competitive frogfans. Each player is divided into a faction (a Frog-Faction), and must defeat their opponent using High-Velocity Amphibian Impact Lunges. (Windows, Mac)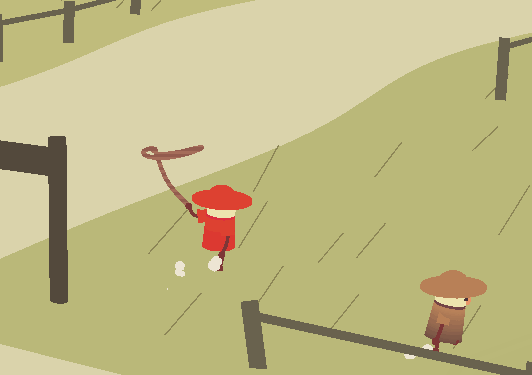 LASSOS, by SOKPOP
From SOKPOP — the the Dutch collective behind indie cult classics like the low-fi sci-fi exploration game BERNBAND — comes LASSOS, a game fit for its Texas debut: throw lassos, get money! (Windows, Mac)